Year 2
Welcome to the Year 2 page 2020-2021. Year 2 consists of two classes: Pear and Willow. Please keep your eyes on this page as we share aspects of your child's learning and experiences throughout the year, as well as letters and updates relevant to Year 2.
Letters
Curriculum Overviews
Homework
Spellings
A spelling sheet will be sent home every few weeks for your child to practise. We would like them to practise reading, spelling and writing them neatly in pencil.
The children will come home with a paper copy and they will also be uploaded her if you click on the link below.
Thank you for your continued support with their learning.
Reading
When will my child get a reading book?
Due to the new scheme being introduced and the effects, that CV-19 may have had on your child/ren reading all children will be re-assessed at the beginning of the Autumn term according to their phonics ability. This will then determine that your child receives a book matched closely to their phonics ability and provides appropriate challenge.
As a result, children who may previously have moved on to 'free reading' books may arrive home this academic year with phonics phase reading books. Please be assured that this is not a backwards step for your child(ren) – our new books offer more challenge than their predecessors and the additional reading scheme books will further strengthen pupils' progress and understanding.
How often will my child's book be changed?
Your child/ren will bring home a book and this will be changed once a week. This is to ensure that your child develops fluency (Fluency is the link between recognizing words and understanding them so that readers can make the link between words, sounds, and meaning more quickly), becomes confident at decoding skills, as well as an understanding about what they are reading by being able to comprehend. As we want to promote reading for enjoyment, your child/ren will now be able to choose their own book from a large selection of fiction and non – fiction books aimed at their specific phonics level. By picking their own book, we hope that they become excited about reading and want to share with you their chosen book. We will continue to assess your child/ren at the end of each half term and the appropriate phase of book will be adjusted accordingly.
How often should I hear my child read their reading book?
As a whole school, we are planning to raise the profile of pupils reading regularly at home – "a little and often approach". We encourage your child to read their book at least five times each week and ask that you sign their reading record each time. A new "Letters and Sounds" phonics reading book will be sent home once their class teacher is satisfied that they are ready to move on.
At the beginning of the week, your child/ren may read their book by sounding out and blending (this is perfectly normal as your child is learning to decode). By reading every day, this will help to build fluency and enable your child/ren to read the book more fluently and with less sounding out. Once they have decoded the words and can read their book fluently, ask your child/ren questions about the book to develop their comprehension skills. Additionally encourage them to ask you if they do not understand a word or ask them what a particular word means. This will help to put the story in context and your child/ren can fully understand what they have read.
READING! READING! READING!
Please continue to read as much as you can!
Here is a link to the Big Cat Reading books.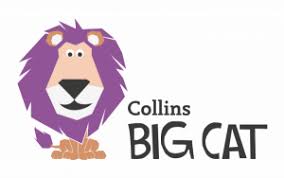 Click on the picture above to take you to the website.
Click on the Teacher icon
username: parents@harpercollins.co.uk
password: Parents20!
Recently in Year 2
Photos - Willow Class
Fossil Art
In Willow Class the children like to share things that they have found or made at home.
Violet and her brother found a badger's skull!
Exploring a new habitat in Forest School, our school pond.
Creating some beautiful cherry trees.
Forest school photos
Forest School Maths
'Sticky Learning' in Year 2
At Westover, we are fortunate to have fantastic grounds including a forest area and as part of our Recovery Curriculum, we are taking the learning outside as much as possible to support well-being and engagement. The children in Year 2, cemented their learning of 3D shapes by creating structures using sticks. Learning in this very hands-on way ensured that all children developed their conceptual understanding of 3D shapes including the language used to describe them. Through construction they were able to predict the number of sticks (edges) needed to make a 3D shape and the number of vertices (sticky tac) in each shape.
Making more shapes in class.
End of Term- making Christmas tree decorations and Christmas party time!
A selection of photos showing Willow Class making a variety of decorations and enjoying a fabulous Christmas dinner!
WB 16.11.20
Forest School Maths and playing in the mud!!!
WB 9.11.20
Raising money for Children in Need
Art
Colour mixing to make brown.
Forest school.
The children listened to the story 'Where the Wild things are' and collected things to make hats with.
Playing in Forest School.
WB 12.10.20- What's been happening in Year 2 this week?
Art
The children experimented with colour mixing to create wonderful autumnal colours.
Forest School
After working hard to make bundles of 10 the children were rewarded with free play in the forest.
In Forest school this week the children made bundles of 10 to support their learning of the 10 x table.
WB 5.10.20- For Geography we are learning about the services in our community so we walked down to the post box and posted letters. Year 2 are very excited for the return of their letters to school.
Interactive play- making puzzles together and taking orders for the Willow class kitchen.
Year 2 were learning to represent numbers in different ways.
WB 28.9.20
Year 2 have been working together on a puzzle and drawing and colouring with friends.
Year 2 have been playing with the cooker, making tea and taking orders and building with Lego.
Making numbers using base 10.
Forest school- making frames and looking for living things.
Willow children working together showing amazing perseverance and patience- your teacher is so proud of you!
We were learning about the word 'compare'. Our 3 lovely volunteers helped and Willow class developed their learning to understand comparing numbers within 50.

Playing outside- the children had fun with the leaves blowing in the windy weather yesterday!

Making the most of the last of the summer sun with picnics at lunch time.
Our turn on the jungle gym!

On Thursday (17th September) it was Willow's turn to go to Forest School. There was great excitement during the morning. The children learned about the how to keep safe in the Forest School and then were allowed to explore!

The children in Willow Class enjoyed a P.E. Lesson outside - making the most of the dry weather.
Willow Class happily playing together again.
Photos - Pear Class
Pear Class have been enjoying lots of activities together and making the most of the beautiful weather outside.
Please click here to see Pear Class page 2019-2020