Welcome to Year 3 - Holly Class
FOR LATEST HOME-LEARNING PLEASE CLICK HERE.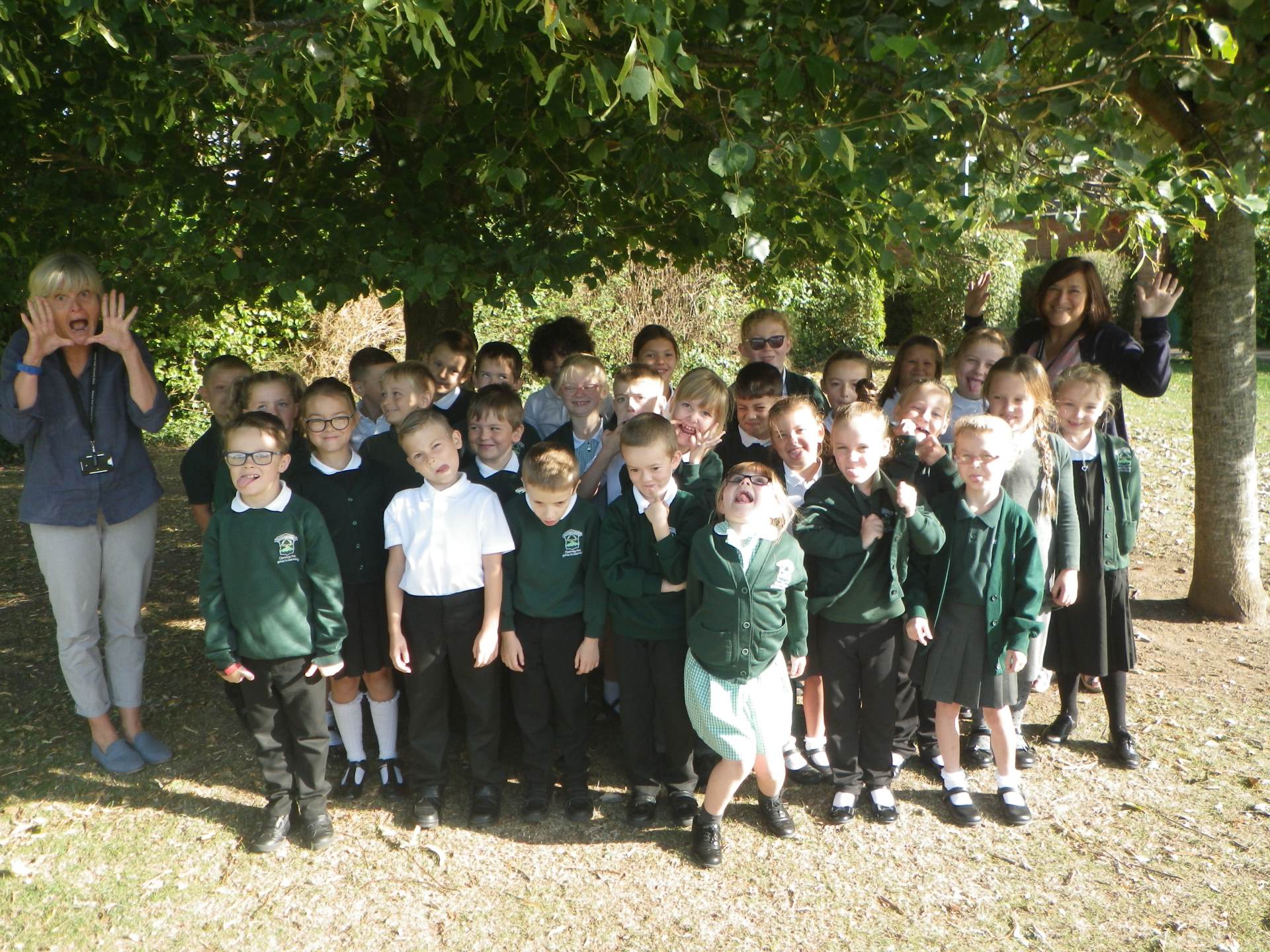 Newsletters
Curriculum Overview
Letters and Information
End of Year Expectations for English and Maths
Photos
Science - Magnets
| | |
| --- | --- |
| We investigated the effects of friction on different surfaces. | We measured how far the car travelled on the carpet, lino, concrete and the table. |
| We tested lots of different materials to find out if they were magnetic. | We made predictions about whether the objects would be magnetic or non magnetic. |
This term we have been learning all about rivers. We went to Dunster to follow the River Avill from source to mouth.
| | |
| --- | --- |
| We walked up a steep hill to find the source. | We walked all the way back down to follow the river as it meandered through the floodplain. |
| We found the mouth of the River Avill on the beach. | We sat down to eat our lunch after all that walking! |
As part of Eco week, we focused on the importance of water. We learnt about the water cycle and that we could be drinking the same water as the dinosaurs! We made our own animations of the water cycle using the 'imotion' app.
We have been studying rocks and fossils in Science this term. We made our own fossils using plastic bugs, clay and plaster of Paris.
| | |
| --- | --- |
| We pushed our bugs into the clay. | |
| Our bugs made an imprint in the clay. | We poured the Plaster of Paris onto the imprint and left it to dry. |
| | |
| --- | --- |
| When it was set we removed it from the pot. | We carefully peeled the clay away from the Plaster of Paris. |
| We revealed our fossils. | WOW! |
In HT2 we have been learning about the Stone Age. We created our own cave painting.
We built Stonehenge using bricks and biscuits!
As part of our science topic we had a visit from Taunton museum and learnt that skeletons provide movement, protection and support.
During creativity week, we learnt about the seven continents with a special focus on Africa. We created our own class map of Africa.
In English we have been studying books by the author and illustrator Jackie Morris.
| | |
| --- | --- |
| We enjoyed looking at different books by the same author. | We enjoyed the intricate illustrations. |
| We listened to 'Tell me a Dragon' in our special story telling gazebo. | We used dictionaries to help us with our understanding of new words. |
| | |
| --- | --- |
| We went to the wildlife area to search for evidence of dragons! We found dragon eggs. | We made notes on what we saw... |
| what we thought and... | what we wondered. We used our notes to write a recount of our 'dragon hunt!' |
In DT we designed and sculpted our own dragon eyes from clay.
| | |
| --- | --- |
| In science we have been learning about our skeleton. We added our pelvis... | Then our skull.. |
| Our collar bones... | and finally our ribs! |
| | |
| --- | --- |
| In Art - we drew the stem and veins of a leaf. | We drew the shape of a leaf accurately. |
| We recorded our drawings in our sketchbooks. | We drew the details of our leaves carefully. |
| | |
| --- | --- |
| In Maths we explained the value of each digit in a 3 digit number. | We used counters to demonstrate the value of each digit. |
| We explained what is the same and what is different about 2 numbers. | We used digit cards to make as many different 3 digit numbers as we could. |
| | |
| --- | --- |
| In Holly class we practised lining up to go onto the KS2 playground. | We explored the classroom to discover where everything is! |
| We had a taster session with Mr Hammond. We played games on the 'Active Inspire' playground. | We had a democratic vote for our new School Council and Eco reps. |