Welcome to Year 3 - Holly Class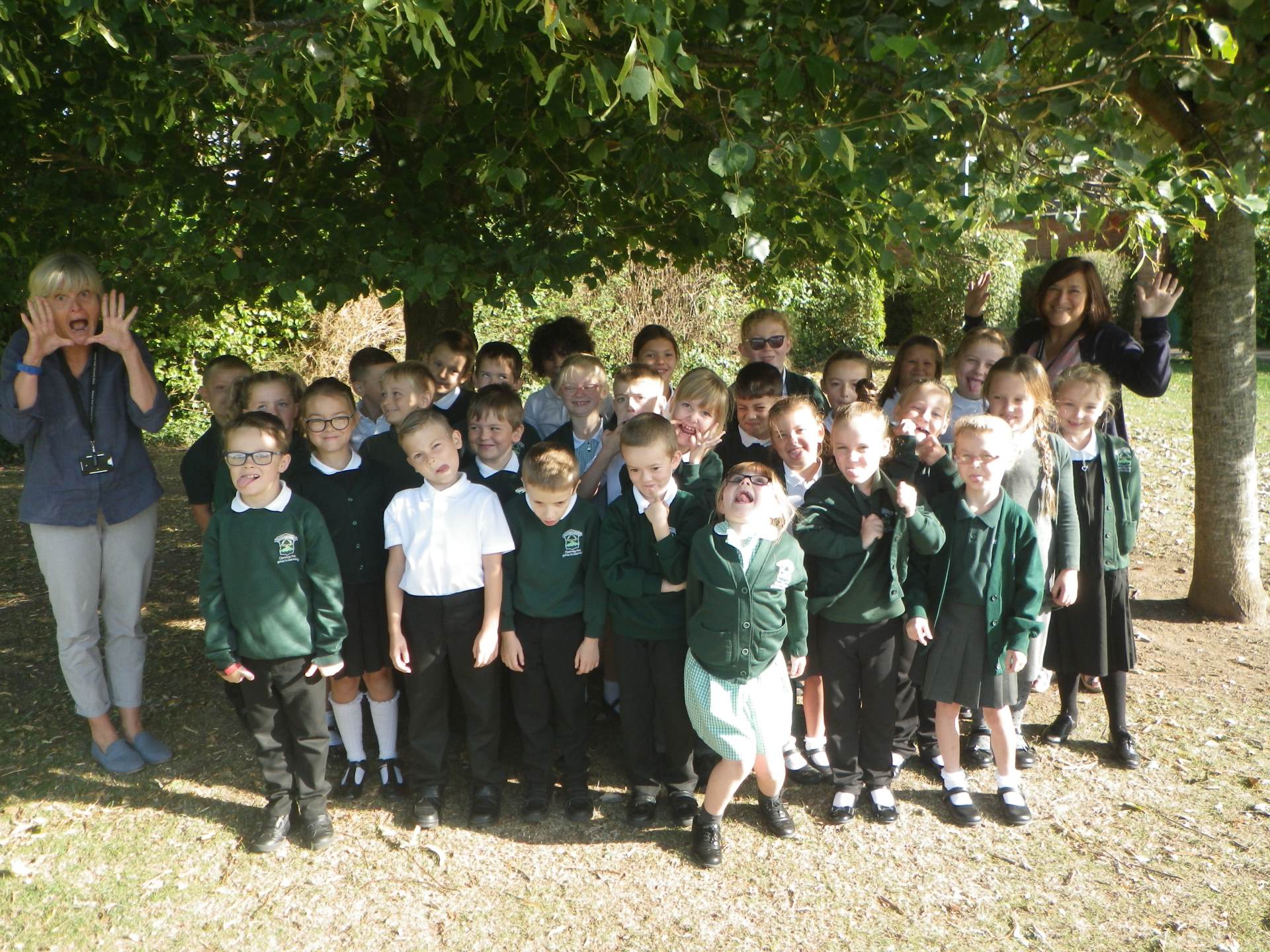 Newsletters
Curriculum Overview
Letters and Information
End of Year Expectations for English and Maths
Photos
During creativity week, we learnt about the seven continents with a special focus on Africa. We created our own class map of Africa.
In English we have been studying books by the author and illustrator Jackie Morris.
| | |
| --- | --- |
| We enjoyed looking at different books by the same author. | We enjoyed the intricate illustrations. |
| We listened to 'Tell me a Dragon' in our special story telling gazebo. | We used dictionaries to help us with our understanding of new words. |
| | |
| --- | --- |
| We went to the wildlife area to search for evidence of dragons! We found dragon eggs. | We made notes on what we saw... |
| what we thought and... | what we wondered. We used our notes to write a recount of our 'dragon hunt!' |
In DT we designed and sculpted our own dragon eyes from clay.
| | |
| --- | --- |
| In science we have been learning about our skeleton. We added our pelvis... | Then our skull.. |
| Our collar bones... | and finally our ribs! |
| | |
| --- | --- |
| In Art - we drew the stem and veins of a leaf. | We drew the shape of a leaf accurately. |
| We recorded our drawings in our sketchbooks. | We drew the details of our leaves carefully. |
| | |
| --- | --- |
| In Maths we explained the value of each digit in a 3 digit number. | We used counters to demonstrate the value of each digit. |
| We explained what is the same and what is different about 2 numbers. | We used digit cards to make as many different 3 digit numbers as we could. |
| | |
| --- | --- |
| In Holly class we practised lining up to go onto the KS2 playground. | We explored the classroom to discover where everything is! |
| We had a taster session with Mr Hammond. We played games on the 'Active Inspire' playground. | We had a democratic vote for our new School Council and Eco reps. |